Back to all posts
Posted on
Back to School BBQ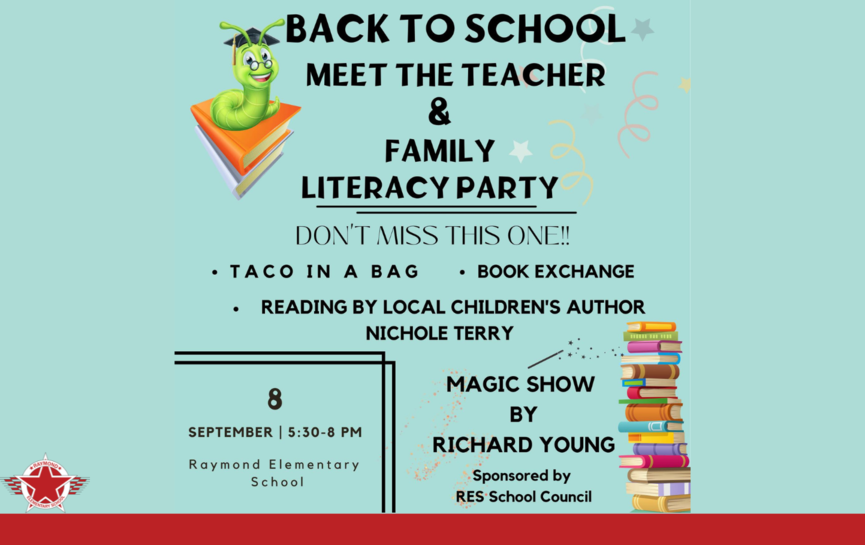 From the School Council:
On behalf of School Council we are excited for the new year! To kick it off all students and their families are invited to attend a meet the teacher event on September 8th from 5:30-8:00 pm .
This is also an opportunity to foster a love of reading in your little ones. There will be tacos in a bag, a book exchange, a reading by our own local author Nichole Terry, and a magic show presented by Richard Young!
For the book exchange students may bring along any books they are no longer reading to share with their peers. Students are also reminded to bring their completed reading charts that they filled out over the summer.
Each child was encouraged to try to read for 500 minutes this summer. If your pages were misplaced a copy has been attached to print out. We look forward to seeing you there!