Back to all posts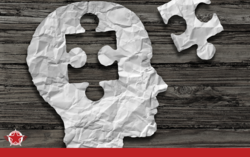 As per AP:314 it is important that parents/guardians and staff stay informed on the subject of concussions. 
Research demonstrates that a concussion can have a significant impact on a student – cognitively, physically, emotionally, and socially. A concussion may be caused by a blow to the head, face or neck that causes the brain to move rapidly within the skull. A concussion can occur even if there has been no loss of consciousness. Awareness of the signs and symptoms of concussion and knowledge of how to properly manage a diagnosed concussion is critical in a student's recovery and is essential in helping to prevent the student from returning to learning or physical activities too soon, risking further complications.
Concussions pose a significant injury risk to Canadians. They are often viewed as minor events that are tacitly accepted as part of sports. In reality, concussions are injuries to the brain that can have lasting effects. A group of world-renowned researchers recently defined concussion as a complex issue, in which one's brain is injured as the result of a direct force to the body, such as a blow to the head or elsewhere that causes a shaking or jarring to the brain.
Linked below are some helpful resources on the matter to better understand the subject and for information detailing what to do in regards to diagnosing or treating a concussion.