Back to all posts
Posted on
May Movement Challenge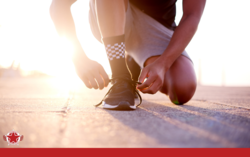 As a school, we will be participating in a movement challenge during the month of May. Students can run, walk, bike, rollerblade, play a sport, or do any kind of movement they enjoy and we will be keeping track of their time spent moving. This can be completed both at home and at school. A tracking sheet will be provided. 
There is no fee to join and we encourage the entire family to participate! Wayne Smith at Pharmasave has generously agreed to donate shirts to all Raymond Elementary Students. 
There is an order form available on the RES website under Quick Links for the shirts. Please fill them out and email them to your student's teacher by Friday, April 30. 
As an additional challenge, there will be 3 special prizes per grade for the top three students who log the most time! Let's get moving!