Back to all posts
Posted on
National Day of Truth and Reconciliation Sep 30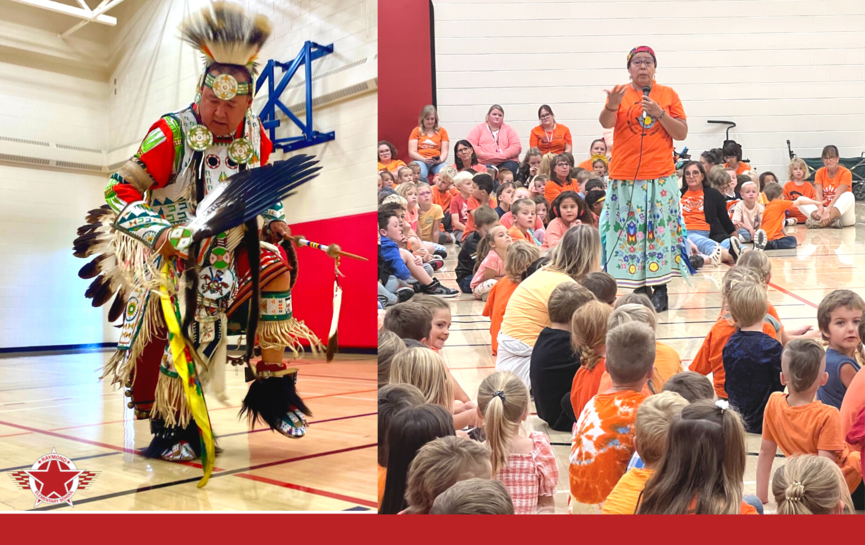 Yesterday at the Raymond Elementary School we were honoured to watch and listen to dancers, singers and drummers from the Blackfoot Confederacy and learn more about their culture.

Today, as the second annual National Day for Truth and Reconciliation we encourage all to study, to learn and to listen as we honour the lost children and Survivors of residential schools, their families and communities. Public commemoration of the tragic and painful history and ongoing impacts of residential schools is a vital component of the reconciliation process.

A special thanks to Sheldon Day Chief, Tobias Provost, Ramona Big Head, Colt Tail Feathers, Sarah Black Rabbit, Riley Big Sorrel Horse, Cheri Gilbert and Jim Bennett for their presentations yesterday. And also, thank you to All Terrain Landscaping for collecting and donating the rocks for our students to use and paint yesterday to show their support.