One School One Book
One School One Book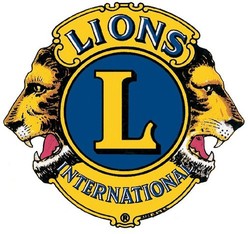 One School, One Book is a program designed to create a shared reading experience within a single elementary school community. A chapter book is chosen, every family in the elementary school receives a copy, and every family reads that book at home over the course of a single month. Activities at school coordinate, promote and enrich the shared reading experience.
Proudly Sponsored by the Raymond Lions Club
2018: JACK: The True Story of Jack and The Beanstalk
All his life Jack has longed for an adventure, so when giants turn up in the neighbor's cabbage patch, he is thrilled! Soon Jack is chasing them to a land beyond the clouds, with his little sister, Annabella, in tow. The kingdom of giants is full of super-sized fun: puddings to swim in, spoons to use as catapults, monster toads to carry off pesky little sisters . . .
But Jack and Annabella are on a mission. The king of the giants has taken something that belongs to them, and they'll do anything - even dive into a smelly tureen of green bean soup - to get it back.
The author of the book is Liesl Shurtliff. Ms Shurtliff was born and raised in Salt Lake  City, Utah. Just like Jack, she was made to do lots of yard work, pulling weeds and growing green stuff she did not want to eat. Before she became a writer, Liesl graduated from BYU with a degree in music, dance and theatre. Her first three books, Rump, Jack, and Red, are all New York Times bestsellers. Rump was named to over 20 state award lists and won an ILA Children's Book Award.
The One School, One Book Project will provide you with a scheduled expectation to read aloud as a family.  We ask that you follow the provided schedule and read aloud together each week when possible as we have weekly trivia questions and school activities based on the week's readings.  Please use the weekends if needed to make the schedule work for your family.  This story has many distinct and hilarious characters and lends itself to reading in a variety of interesting voices.  We will have a chance to meet and listen to the author, Liesl Shurtliff when she hosts a Skype Q & A with RES at the end of the month!
Reading Schedule
Feb. 26 - March 2
March 5-9
March 12-16
March 19-23
March 26-29
Web Links
Part of the "One School, One Book" philosophy is to give back to our community.  We are doing this by selling cupcakes to raise funds for Ronald MacDonald House Calgary South.  During the past few years we have had several RES families need the house as they faced family illnesses. Please donate or join our cupcake sales at the school.  Thank you.
Please help RES support Ronald McDonald House Charities Southern Alberta by making a donation.  All donations support the hundreds of families with sick children who stay at Ronald McDonald House each year.
If you're unable to make a donation at this time, please consider helping RES reach our goal by sharing this page by email or on social media.
Please help us support Ronald McDonald House Southern Alberta by purchasing cupcakes or by donating: Ronald McDonald House